Home Forum Events Features Shop Charity Contact
XL1 - is this the future?
April 2015
Car manufacturers always like an excuse to brag. So how about this little lot:
- World's most efficient liquid fuelled production car at 313 mpg (0.9l/100 km).
- World's lowest official CO2 figure for a liquid-fuelled production car at 21 g/km.
- World's most aerodynamic road-going production car.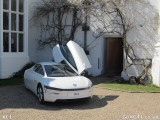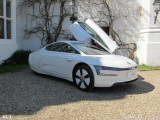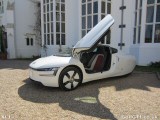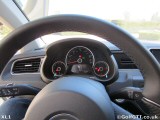 The XL1 has been around for a while now but I had the chance to see it up close recently. Visually it's somewhere in the region of awkward spaceship rather than cool car. You really can't knock the technology though. The headline mpg figure is clearly incredible, coming from a 48 ps 2 cylinder TDI engine and a 27 ps electric motor combination.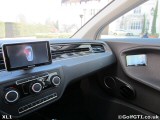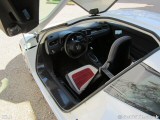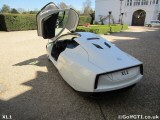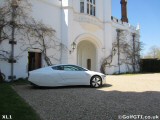 Shorter than a Polo and lower than a Porsche Boxster. That goes some way to explain the challenge of getting in and out of it. A 31 mile range on pure electric and 310 when combined. 0-62 in 12.7 seconds from the 7 speed DSG. The car only weighs 795 kg!

I love that Volkswagen do things like the XL1. A concept you can apparently actually buy if you have around 100k spare to invest in, well, what... a glimpse of future VW's?
An independent site for Volkswagen Golf GTI enthusiasts.
GolfGTI.co.uk is in no way associated with Volkswagen UK.
Site content © 1999 - 2021 GolfGTI.co.uk - All rights reserved - Privacy policy