Home Forum Events Features Shop Charity Contact
VW North West 2006
Knutsford, Cheshire, UK
Show pictures and review provided by forum member neaty:
"Finally something for us Northerners!
Although I am never one to complain about travelling to VW shows it is still refreshing to be able to stay fairly local and be able to see a fine selection of Vee Dubs.
The whether wasn't as nice as it has been in previous year's at Tatton Park but lots of people still made the effort and there was a respectable turn out of both cars and visitors alike for this annual event. As per the norm a good combination of VW's both new and old, Audi's, Seat's, Skodas and even the odd Porsche were in attendance, with both the regulars and new comers showing off their latest ideas.
I was armed with my digital camera poised to capture such imagery where need be. As I ambled around the show with camera draped around my neck, I became a bit trigger-happy and started to look more and more like a tourist with every picture I took.
As well as cars being in vast attendance there were also plenty of trade stands and ample auto jumble plots, which are fuel for those impulse buys we have all been guilty of. Unfortunately I never seem to get it right and was in-between paydays leaving me pretending to look like I am interested in buying things!!
All in all it was a good afternoon out and with a few pubs near by it was rude not to pop into at least one of them. I even managed to try a new beer that I had never seen before."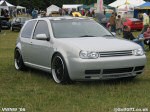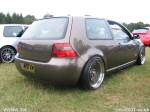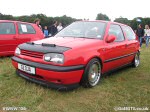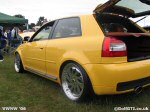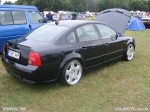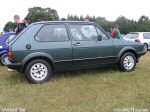 An independent site for Volkswagen Golf GTI enthusiasts.
GolfGTI.co.uk is in no way associated with Volkswagen UK.
Site content © 1999 - 2021 GolfGTI.co.uk - All rights reserved - Privacy policy