Home Forum Events Features Shop Charity Contact
VW Action 2004
Herts County Showground, Hertfordshire, UK
Ah, another almighty Action weekend. These shows are just so damn good, the dubs, the people, the whole vibe is like no other VW event. You want the bad news? If you missed this one, that's it, no more. The organisers are calling it a day :( gutted, gutted, gutted.
Anyway, back to the positive news. Thanks to Clair (G6 dub) we had a proper club camping area at this one and joined up with her South East Hants ClubGTI friends. It meant we were in the thick of the action (oh, terrible pun) and didn't have to walk far to get to anything.
Arrived about 5pm on the Friday and a few old and new faces were already there. Got the beers on the go and the tent built. As usual, got in a state and woke up early Saturday with a peach of a headache. The weather was amazing all weekend, the man upstairs love Action?!
The traders and a load more people turned up on Saturday morning. The day time was chilled with lots of wandering around the site. By early evening the drink was flowing and Brad's monster BBQ was on the go - good work lad!
The pimps 'n ho's theme was taken to extremes by some golfgti people, Rich in a bra and hotpants? I am trying to forget...
A superb evening of looking stupid and getting mashed was about the size of it. Sneaking off early Vix and Dubby? Shocking! :)
Another blazing day on Sunday saw a few more forum faces arrive. Oh and gibby bought a camper. A very nice bay window with the most monster brakes I have ever seen - 355mm!! It's the blue and white camper at the end of the photos below.
At the show 'n shine on Sunday Paul (slammed mk2) won a trophy in the top 10 watercooled - as did Gary and Clair's mad mk1 20v - nice one.
So that's it. No more Action. Very sad. If you never got it, it's too late. You put a bit of effort into the veedub scene and you get a lot more back. It's not about having the best car or any other bollox it's about having a great laugh and a few drinks with dub friends. Is that so difficult?
In attendance in no particular order:
richandhazel, tophuh, G6 dub, leanne, chick, golfgal, 8916vgti, gibby, vixteris, speedydub, gti89, slammed mk2, tobzman and other half's/friends etc :)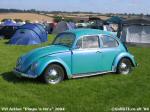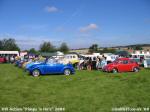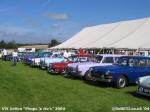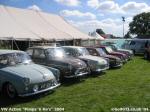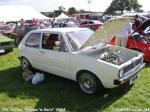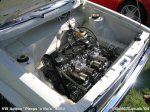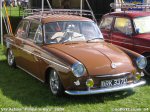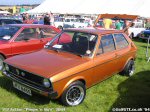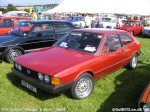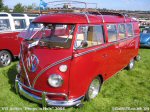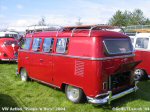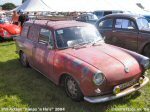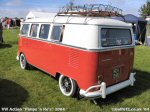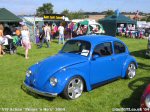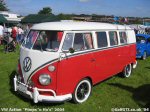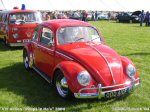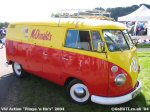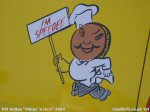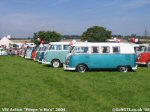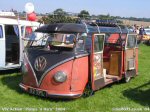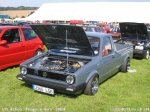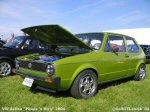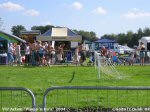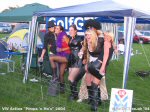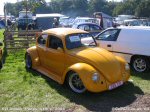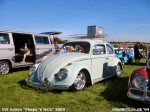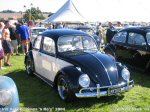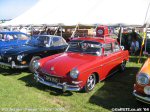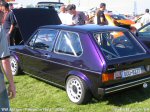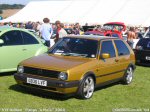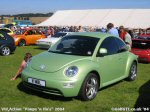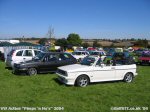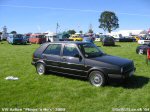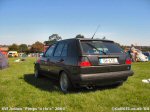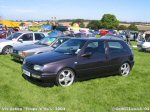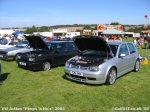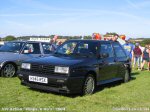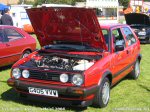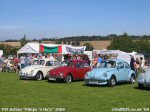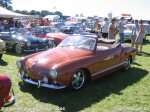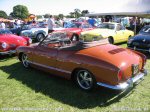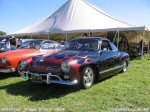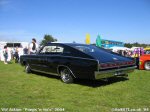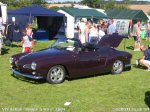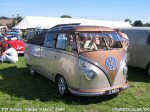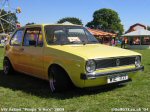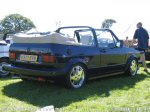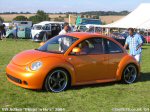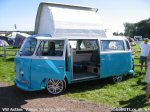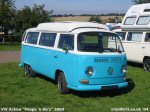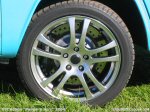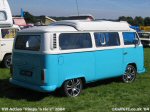 An independent site for Volkswagen Golf GTI enthusiasts.
GolfGTI.co.uk is in no way associated with Volkswagen UK.
Site content © 1999 - 2021 GolfGTI.co.uk - All rights reserved - Privacy policy