Home Forum Events Features Shop Charity Contact
GTI Spring Festival 2006
Santa Pod Raceway, Poddington, UK
Show report from Tesh aka Mr GStar-dubworld:
"The 2006 spring outing to Santa Pod turned out be a lottery with the weather, never the less plenty of VW spirit was on tap. It was good to hear that the GolfGTI.co.uk club stand/display was the biggest one there upon arrival! We had a lot of the forum regulars in attendance and also some new forum faces which is always good to see.
The show this year looked down on attendance, weather probably being one of the big factors. The strip, as per usual, was very busy from the word go, plenty of entertainment including Slick's two runs. If anybody wants to know the times and if not already posted somewhere then let me know, I have them, although he may not want them published :) Poor car but hey at least it has one shiny wing which is actually red and not pink anymore!!
Not many cars in the show and shine this year either and also a little thin on traders, most trader marquee's only seem to come into full population every time the heavens opened up!
A big thank you to Slick for organising the stand and controlling the area with his firm authority, also a big thank you to all the forum members who attended this show, made the day more of social event as it should be. Hope you all enjoyed the day at least, if not the weather.
Look forward to seeing you all again at Stanford Hall end of the month."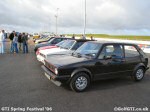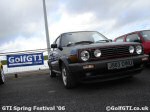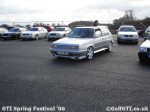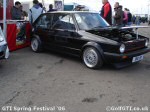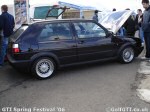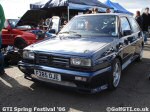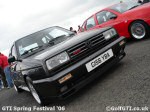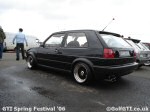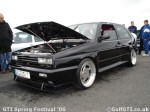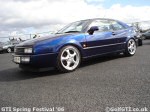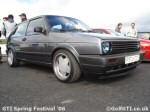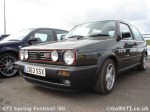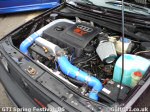 An independent site for Volkswagen Golf GTI enthusiasts.
GolfGTI.co.uk is in no way associated with Volkswagen UK.
Site content © 1999 - 2021 GolfGTI.co.uk - All rights reserved - Privacy policy