Home Forum Events Features Shop Charity Contact
AmD Rolling Road Day 2004
Bicester, Oxfordshire, UK

On Saturday 29th May 2004 we headed off to AmD in Bicester for our first rolling road day meet. A 9am start plus a variety of hungover people meant for a slow beginning to the day!

Paul (Slammed Mk2) was first on the rollers, his very low silver mk2 8v just made it in to place. My Rallye was next and I was happy with the 217bhp it recorded.

Kuypers couldn't quite believe the 137bhp his standard mk3 8v recorded, perhaps some unknown work has been done in the past. In comparison toph's mk4 1.8T recorded a disappointing 167.5bhp. Just the day before he had a new K03 Sport turbo fitted but had no time to get it set up properly. He is hoping for over 200 once sorted.

Clair's mk2 Limited was next up. The score? 299bhp. That is without the newly bought Bahn Brenner Screw Compressor. That beast should see it heading towards 400bhp! Back in the real world, Ed's (veedubgti8v) mk2 8v pulled an impressive 122bhp.

Not quite so happy was Ed's mate Mark (veedubgti16v) who achieved 117bhp in his mk2 16v. Think that needs some attention and will give the 8v v 16v fight some ammunition.

Next up and winning the 'biggest cheesy grin' award was Simon and his allegedly standard mk4 PD 150. 186bhp and a torque figure of 279 was damn impressive!

Faiser was feeling nervous all morning about putting his car on the rollers as it was not running very well. After some gentle persuasion, the car was put on the ramp only to discover the VR6 chin spoiler was just too low. I think Faiser was quietly pleased.

Ryan's S3 showed a second highest of the day 268bhp. This is another car with unknown history. The only details are that it was an ex-Audi press car. Providing modified cars to journalists eh?

There were a few other cars there on the day, thanks to Clair's friends for making the trip.

You can see the full results here

A big thanks to everybody for making the day a success - see you all again soon.

Thanks to Craig and the rest of the staff at AmD for a great day.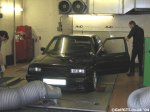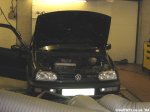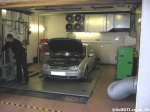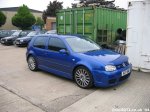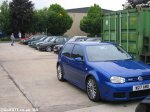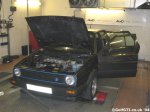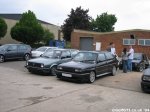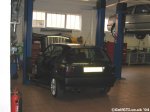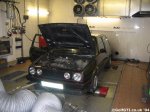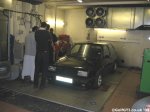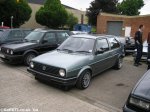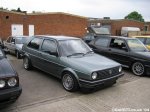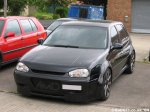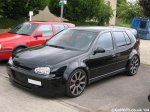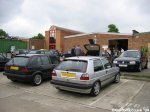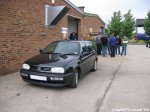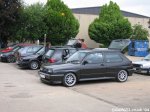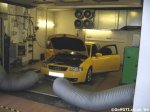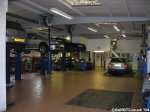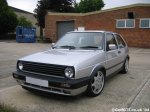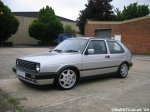 An independent site for Volkswagen Golf GTI enthusiasts.
GolfGTI.co.uk is in no way associated with Volkswagen UK.
Site content © 1999 - 2021 GolfGTI.co.uk - All rights reserved - Privacy policy